Like most blogs, I keep a running list on the side of my blog of the blogs I follow and read. I actually update that list fairly frequently and, my general rule of thumb is if someone hasn't posted after a month, I remove them from the list (unless it is a real-life-friend - then I let them stick around longer). Plus, if I find that I always skip over that blog when I'm looking for updates, I delete it. I like to keep that list fresh and also not let any sit stagnate. So with that said, I thought I would pick out my "most favorite" blogs from the list and share - maybe you are looking for some new inspiration or just something different to read. Just because I'm only picking my most favorite, doesn't mean the others aren't great - these are just the ones I gravitate to first :-) Come on now, we ALL have favorites!
I'll start with my "Inspiration Blog" - the blog that actually moved me into creating my owl blog. It is the story of the Sullengers who's young daughter drowned in a terrible accident. It has been encouraging to read her blog this past year as they have overcome over whelming grief and welcomed in a new baby. They just posted family pictures where are amazing (11/08/11) including the idea the photographer used to include Preslee in their family photo.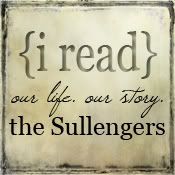 The next blog, entitled "Everything Beautiful" is written by a friend of mine from High School. We played Clarinet together in band (she usually won 1st chair and left me in 2nd every time!). It has been great to reconnect with her "all of these years" (haha) later. Her story is amazing and she isn't afraid to mince words either (which is one of the many reasons I adore her!). She fights for some great causes and shares her heart willingly. If you enjoy being challenged - take time to check out her blog :-)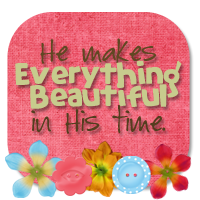 "Our Happily Ever Afters" is a current favorite more because of what they are going through right now. They just adopted a little boy from Korea and I've really enjoyed reading about the transition as they have brought him home. I will admit, sometimes her life seems a little like a fairy tale but, as is true in blog world, we only put in blogs what we want others to see :-) I think really, her life is just different then mine and that makes things easy to look at with rose colored glasses! She really is such a tender hearted, kind person though, it is hard not to just enjoy reading about her life :-)
This next blog, "Superchikk" is just a simple blog about her life with her family but I just love the way she writes. This is one of the blogs that I always look for updates on because . . .shes just fun!
I hope you'll check these out as well as a few others on my blog roll or click on some of those buttons on the left side too! I will admit, some of the "buttons" are not blogs I click on that much anymore but Oopsey Daisy, Craftomaniac, and House of Hepworth are really great blogs too!
Enjoy some new reading!