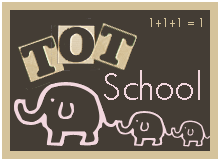 This week I had fabulous plans but then a heat wave hit and, quite honestly, we did nothing. As a matter of fact my 31 month old who hasn't taken naps for a year, fell asleep in the living room on Tuesday and Wednesday and slept for 3-4 hours all from the heat. We did a lot of reading this week and that's about all!
So, what I wanted to do was share a link with you for some great teaching ideas that you can use!
One of my favorite sites besides
1+1+1=1
, which inspires my Tot Time ideas, is Oopsey Daisy. You can access her full blog by clicking the button above.
Currently she is doing a series on Fridays that is all based on activities to do with books. To check it out just click the button below :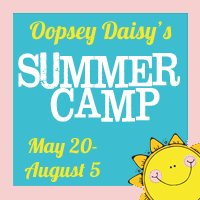 She also does fabulous Mommy School Packets and has a new one posted for
M is for Monsters
. Plus she has a tab for other packets as well.
It is supposed to be cooling off so hopefully I'll get my motivation back (it disappears when it is HOT!) and I can get creative! My printer is no longer usable to print Tot things and I don't have a office supply store local where I can go and print things. I have a few ideas for next week to use with colors and numbers so we'll see how I do :-)