I feel like I've been posting Easter ideas since . . .2010 LOL So . . yes, I'm getting a little tired of them but there are still some cute ideas out there - both related to Easter and not!
First up is actually a new blog I just found. I love to try new recipes - especially easy, but good recipes. When I started reading through the posts on
Val So Cal
I started drooling and kept on going. I already through all of her posts and copied the recipes I want to try so I can put them in the "recipes to try" section of my recipe binder. Make sure and check out her site - you might find something you like too!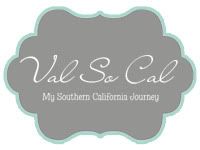 This next one is a really
cute
rugged fishing game for boys (not that girls can't play) by
Frugal Decor Mom.
This is something I really want to make for my boys . . .I hope I can remember :-)
I do like this Easter idea because it is easy and cheap - plus it would be cute as a centerpiece. It is an Egg Bouquet by
Ms Not So Perfect
(I like that name!). It looks really easy but makes a big impact.
Scissors and spatulas
shares a really adorable idea for a baby shower favor. She found the boxes at Hobby lobby and than shares a really good popcorn recipe to fill the boxes with for the favor. I think the next time I'm in Hobby Lobby I'll have to look for these - I have a few friends expecting in the next few months and they would make a cute "thinking of you" idea even a few weeks before they are due!
Now this is a really easy, adorable idea for spring/summer and it used up all of those plastic water bottles we aren't supposed to use because they fill up the garbage dumps. :-)
Crissys Craft
gives a very easy to follow, step-by-step tutorial to make these flowers. I think they would be a cute Mother's Day project for older kids to do.
When I saw this I had to share - it is a recipe for something called Peanut Butter Confetti Cake and it looks so good!! Check out the recipe
A pretty life in the suburbs
.
I had to share it because it really is just too cute (and delicious looking!)
If this doesn't get you ready for summer, I don't know what will! What a cute way to turn a cheap pair of flip flops into something really fun and whimsical. Check out this idea over at
Craftomaniac
This is an idea I've seen a lot around Halloween but have never seen these cute Bunnies that
Oopsey-daisy
shares in this cute post. They are very easy to make and you probably have most of the supplies at home. Instead of fabric, I've picked up clearance cloth napkins to make these as well (at least the ones for fall!)
I was looking at a blog for another idea and happened across this one which really looks like cute artwork. I love it because it uses Hands :-) Kid hand projects are just too great. Check out the idea t
Come Together Kids
Krafty Kat
shares some really neat crafts to make with those plastic eggs which are so inexpensive! (I found them cheaper at Hobby Lobby than the Dollar store too!!)
So many cute ideas out there and I'm noticing a tread, are you? There are starting to be some really cute ideas for summer too. I just keep saving them and am trying to not get distracted by all the great ideas while I'm trying to simplify my life (that lovely theme word of mine). I have plans for so many of these cute crafts for next year . .. another theme word away :-)