Aren't giveaways fun? For one, there is a chance you might win something, and two, well .. .it's just fun to win!
There are three giveaways going on at blogs I follow and I wanted to share the good news!
I've posted about her blog before during the recent spring cleaning challenge that she hosted. She gives some really easy ideas for cleaning and I've enjoyed reading her ideas. Her giveaway is for a gift certificate to
As you Wish Design
where you can design your own item like this:
You can enter too - just head over to "Ask Anna" and check it out!
The second one is over at
itsybitsylearners
.
This is for a Tot pocket to use for teaching my kids. I've picked up a few of the packs she has created over the past few months and have been very impressed. I would, of course, love to win this one as well!
So head over there as well and feel free to enter!
Finally, the third one is over at Sassy Sites.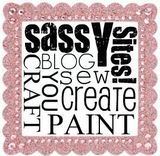 This giveaway is sponsered by
Tags-n-Stones
and is for a $40.00 gift certificate to her shop to get something as cute as this!
There are also other giveaways going on at Sasy Sites all week so make sure and check out all of her posts :-)