I enjoy baking alot but, I just confess, I seldom make "bars" . . .I always make cookies. I have this aversion to "bars because I feel like they are dry and not like a real cookie. But, I wanted something easy to make this week to have cookies for my husbands lunch. I came across this recipe from over at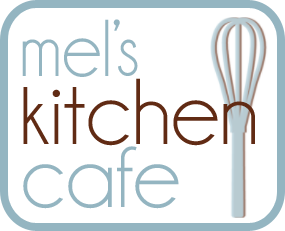 and am so glad that I tried it - you'll notice in the picture, we had to taste-test it and, well, it was a big test :-)
These are beyond good. They are soft and chocolaty!! So, whip some up today :-)
1 3/4 cup flour
3/4 tsp soda
1/4 tsp salt
1 cup oatmeal
3/4 cup butter
1/2 cup sugar
1/2 cup brown sugar
1 egg
1 tsp vanilla
12 ounces semi sweet chocolate chunks1 cup chopped walnuts (optional – I left these out)
Preheat oven to 375. Whisk together dry ingredients and set aside. Beat butter, sugars, egg and vanilla till fluffy and add dry ingredients. Stir in chocolate chunks and walnuts. Press into a greased 9×13 inch pan and bake for 18-20 minutes until light golden brown. I have also doubled the recipe and pressed into a large sheet pan (11X17) with great results.
A few tips:
Don't over bake!!! I over baked them the first time I made them and when I actually baked them correctly the second time (perhaps even under baked by a minute), they were 100 times better. Also, the second time I made them, I doubled the recipe and instead of adding two bags of chocolate chunks, I added one bag of chunks and one bag of mint chocolate chips. Fabulous!
I have nothing to add to what was stated above - I took her advice and took them out right at 18 minutes and they were perfect.
a href="http://comfynkitchen.blogspot.com/search/label/Fellowship%20Fridays" >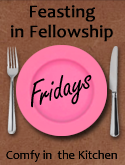 (Sorry for that weird line of "code" - not sure why it is doing that today)