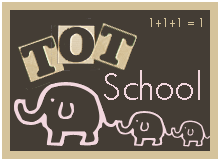 Last week we finished up the
Letter A
with lots of reading about Apples. (My kids love books!) In my planning, I knew that this week we would be concentrating on getting our teeny tiny garden planted as well as planting the last of the flower bulbs I had
sitting
resting in my garage since . . February (what? It snowed at the end of April and we still had freezing temps in the middle of May!)
Here are a few pictures from our relaxed learning this week!
We did get our books from the library for our
Letter B
that we plan on working on over the next 2 weeks.
Josh was very excited when I brought these books in - he spread them all out on the floor, looked at them and than picked the one with the big butterfly on the cover. It is an ABC book based on butterflies - there are pictures of actual butterflies, than a close up picture of their wing that has the letter shape on it in color. Very cool. I was surprised that he picked that one first but he loved the pictures and kept saying "flutter, flutter" and waving his arms.
He got right up on his dad's lap and waited for him to read the book (while watching a little Tom and Jerry too!)
(sorry for the lack of clothes - it was H.O.T.!!! The boys were shirtless and the little boys . . .well, there is a benefit to wearing diapers!)
We also worked on coloring skills. We are working on holding a pencil correctly - Josh loves highlighters; he spent a long time sitting at the table coloring pictures :-)
Really? We did a lot of this on Monday and Tuesday because of the horrible heat and humidity. This is a rare sight in this house so you know the heat was beating him down!!
Now on to our gardening :-) I was very thankful for beautiful weather on Wednesday - it was cool and breezy so working outside was actually pleasant (and I don't like yard work at all!) Neither of the boys were very interested at first but . . .it didn't take long for Josh to notice the bugs crawling in the freshly turned soil. Yes, bugs are now part of my life - he is 100% intrigued with them and has become quite the mosquito hunter. We talked about what was in the dirt and what we were doing.
"Ohhhh!!!" Every time I shoveled dirt, Josh had to "clean up" and fill in the hole LOL I finally got him to understand that we needed to plant first!
Here is one section of our final garden :-) We have tomatoes, bell peppers, jalapeno peppers, onions, and eggplant . .. I think. Josh took a great interest in the tags that I put in the ground. I thought he was playing with them but, than I went inside and threw something away at which time I found that he was just "cleaning up" and had thrown them away HA!
Sometimes, the best learning time, is hands on learning and that is what we are doing this week. I've been really concentrating this week on getting Josh to help me - throw things away that I specifically ask him to do, serve himself something from a bowl at dinner - lots of practical learning right now. Also, since we are spending a lot of time outside, we are working with him on how to take off his own shoes - this really is a hard concept to grasp! Nate is still very absorbed with books which I love. He is also learning how to use a spoon and to clean up his place by wiping the table with a wet wipe.
Check back next week for some (hopefully) creative ways that we learn the letter "B"!!